The Best Airport For Tulum Mexico: How To Get There in 2023
Choosing the Best Airport for Tulum
Tulum, Mexico, located in the beautiful Riviera Maya, is a popular tourist destination for families seeking a perfect blend of history, culture, and pristine beaches. One of the first things to consider is which airport will best suit your needs. In this article, we'll explore the closest airport options, transportation methods, and other essential details to help you make an informed decision.
Updated April 2023: The Tulum Airport, set to begin operations in 2024, is a highly anticipated development. Announced by the federal government, it aims to serve around 5.5 million passengers annually, with up to 32,000 air operations in its initial phase.
The airport will feature 13 positions for domestic and international commercial flights, an additional 28 positions for general and executive aviation, and a hangar with 12 more spaces for executive aircraft. Until its completion, travelers can continue to use Cancun International Airport and Cozumel International Airport for their journeys to Tulum.
Cancun International Airport (CUN)
Cancun International Airport is the closest airport to Tulum and is the most popular choice for travelers heading to this part of the Yucatan Peninsula. With a large number of international flights and direct flights available, it's often the best option for families.
Pros:

Wide variety of international and domestic flights
Easy access to Tulum and other popular destinations in the region
Numerous transportation options

Cons:

It can be crowded and hectic during the high season
Longer travel time to Tulum compared to other airports
Cozumel International Airport (CZM)
Cozumel International Airport is another option for travelers heading to Tulum, although it's less convenient than Cancun International Airport. It is located on Cozumel Island, requiring an additional ferry ride to reach the mainland and a road trip to Tulum.
Pros:

Less crowded than Cancun International Airport
Potential for lower airfare prices

Cons:

Requires a ferry ride to reach the mainland
Limited flight options, especially for international travelers
Tulum Airport (TUY) – Coming Soon
As of the time of writing, Tulum Airport is still in the planning and construction phase. Once completed, it will be the nearest Tulum airport and significantly reduce travel time for visitors. However, until it's operational, travelers must choose between Cancun International Airport and Cozumel International Airport.
The Tulum Airport project has been a long-anticipated development in the Riviera Maya region. Announced by the federal government, the Felipe Carrillo Puerto International Airport is slated to begin operations in 2024, before the end of President Andrés Manuel López Obrador's administration. The airport aims to cater to the growing demand of travelers visiting the southern region of the Riviera Maya, with an estimated 75% of its 5.5 million annual passengers coming from abroad.
Designed as a category 4 ECO airport, the project's initial phase includes a platform capable of handling up to 32,000 annual air operations. It will feature 13 commercial aircraft positions servicing domestic and international flights. Additionally, there will be a platform for general and executive aviation with 28 positions and a hangar accommodating 12 more spaces for executive aircraft.
Built on a 1,500-hectare area, the airport boasts a 3,700-meter-long runway, a category-one instrument landing system, and advanced navigation aids. The Tulum Airport project is expected to significantly impact the region's tourism industry and provide easier access to this popular destination in the coming years.
Best Transportation Options for Families
Now that you've chosen your airport let's explore the best transportation options for families to get to Tulum from the airport.
Private Transfer
Hiring a private transfer is a more comfortable and convenient way to reach Tulum, especially for families with young children or lots of luggage. A private driver will meet you at the airport and take you to your Tulum hotel. Some companies even offer bilingual drivers and luxury SUVs for convenience and comfort.
Pros:

Door-to-door service
Faster travel time compared to public transportation.
Personalized and stress-free experience

Cons:

More expensive than public transportation for one or two people but can be comparable for a family.
Need to book in advance.
USA Transfers is a highly reputable and reliable transportation service specializing in airport-to-hotel transfers and tours in Mexico.
One key factor that sets USA Transfers apart is its consistently high rankings on TripAdvisor and many of our Facebook travel groups.
In addition to airport transfers, USA Transfers also offers a variety of guided tours, allowing you to explore the region's most iconic attractions easily.
To ensure a hassle-free transportation experience and explore the best tours in the Mexican Caribbean, click here to book directly with USA Transfers.
Shared Shuttle
A shared shuttle is a good compromise between ADO buses and private transfers. You'll share a van with other travelers, making it more affordable than a private transfer but still offering the convenience of a direct route to your destination.
Pros:

More comfortable than public buses
Cheaper than private transfers
Door-to-door service

Cons:

Need to book in advance
May need to wait for other passengers
ADO Bus Cancun to Tulum: A Step-by-Step Guide
ADO buses are the most economical option for traveling from Cancun International Airport or Playa del Carmen to Tulum. These comfortable buses with air conditioning depart from the airport daily and offer a relatively hassle-free experience.
If you decide to take the ADO bus from Cancun International Airport to Tulum, here's a step-by-step guide to help you navigate the process:
Locate the ADO Bus Counter: Upon arriving at Cancun International Airport, follow the signs to the ADO bus counter located in each terminal.
Purchase Tickets: Buy your bus tickets at the counter. Prices vary depending on the time of year and availability, but a one-way ticket generally costs around 250-300 MXN (approximately 12-15 USD).
Find the Bus Stop: Head to the designated ADO bus stop outside the terminal once you have your tickets.
Board the Bus: The ADO buses are air-conditioned and have ample storage for luggage. Keep an eye on the departure times and board the bus promptly.
Arrive in Tulum: The bus ride takes 2 to 2.5 hours, depending on traffic. You'll arrive at the main ADO bus station in Tulum, located in the downtown area.
Get to Your Hotel: From the Tulum bus station, you can walk to your hotel (if it's nearby) or take a local taxi.
Pros:

Affordable and reliable
Multiple departure times throughout the day
No need to book in advance (although it's a good idea during high season)

Cons:

Slower than private transportation options
Less convenient if traveling with a large amount of luggage or a big family
Rental Car
Car rentals are a popular option for families who prefer the freedom and flexibility of a road trip. Many rental companies operate at Cancun International Airport, but book in advance and check for any extra cost or insurance requirements. Don't forget to bring your credit card and valid driver's license. Remember that driving in the Yucatan Peninsula can be an adventure, so research traffic conditions and local driving laws before hitting the road.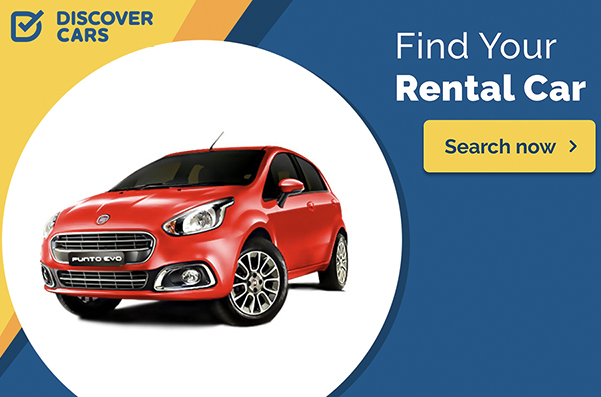 Pros:

Freedom and flexibility
Opportunity for spontaneous day trips and exploration
Possibility of saving on transportation costs

Cons:

It can be expensive depending on rental rates and insurance
Responsibility for navigating unfamiliar roads
Parking can be challenging in popular tourist areas.
Exploring Tulum: Tips for Parents
Navigating Tulum with Kids
Tulum is known for its laid-back vibe and beautiful surroundings. Planning your days wisely to maximize enjoyment while minimizing stress is essential when visiting with kids. Here are some helpful tips to ensure a smooth family vacation:
Stay in the Hotel Zone or Downtown Tulum: Both areas offer easy access to Tulum's main attractions, restaurants, and shopping centers. The Hotel Zone is located along the beach, while Downtown Tulum offers a more local experience.
Use Local Taxi Services: While rental cars offer freedom, local taxi services can be a convenient way to explore Tulum without worrying about parking or navigating unfamiliar roads. Always agree on a price before starting the trip and have cash on hand, as not all taxis accept credit cards.
Take Advantage of Day Trips: Tulum is surrounded by many fascinating destinations, such as Playa del Carmen, Coba, and Sian Ka'an Biosphere Reserve. Arrange day trips through local agencies or your hotel to maximize your time in the region.
Plan for a Long Flight: Depending on where you're traveling from, you may experience a long flight before arriving at your chosen airport. Be prepared with snacks, entertainment, and any necessary medication to ensure a comfortable journey for your family.
Discovering Tulum's Hidden Gems
While Tulum's archaeological site and stunning beaches are must-sees, many lesser-known attractions await discovery. Add these hidden gems to your itinerary for an unforgettable family vacation:
Cenotes: The Yucatan Peninsula is home to thousands of natural sinkholes called cenotes. These beautiful, crystal-clear swimming holes are perfect for a refreshing dip or snorkeling. Some popular cenotes near Tulum include Gran Cenote, Dos Ojos, and Cenote Calavera.
Eco-Parks: Tulum is surrounded by several eco-parks that offer a variety of activities for the whole family. Xel-Há, Xcaret, and Aktun Chen are popular options that feature snorkeling, zip-lining, and wildlife encounters.
Sian Ka'an Biosphere Reserve: A UNESCO World Heritage site, the Sian Ka'an Biosphere Reserve is a must-visit for nature lovers. Explore the reserve's mangroves, wetlands, and tropical forests through guided tours, boat rides, or birdwatching excursions.
Coba Archaeological Site: Located about an hour from Tulum, the ancient Mayan city of Coba offers a fascinating glimpse into the region's history. Climb the Nohoch Mul pyramid for breathtaking views of the surrounding jungle, and visit the on-site museum to learn more about the site's significance.
Tips for Budget Travelers in Tulum
Tulum can be an expensive destination, but with careful planning and smart choices, budget travelers can enjoy an unforgettable vacation. Here are some tips to help you save money without sacrificing experiences:
Choose Budget Accommodation: Opt for more affordable accommodations in Downtown Tulum or look for deals and discounts in the Hotel Zone during the low season.
Eat at Local Restaurants: Skip the high-priced tourist restaurants and savor authentic Mexican cuisine at local eateries, food stands, and markets.
Use Public Transportation: Take advantage of the affordable ADO buses and local taxis to explore Tulum and its surrounding areas without breaking the bank.
Opt for Free or Low-Cost Activities: Many of Tulum's attractions, such as the public beaches and downtown area, can be enjoyed for free or at a low cost. Plan your itinerary to include budget-friendly options that showcase the area's natural beauty and culture.
The Future of Tulum: The Maya Train Project
The Maya Train project is an ambitious infrastructure development connecting major towns and tourist destinations across the Yucatan Peninsula. Once completed, this modern transportation system will offer an alternative to existing travel options, making exploring Tulum and its neighboring regions easier.
While the project has faced delays and controversies, it's expected to impact tourism in the area significantly. Keep an eye on the project's progress and how it might affect your future travel plans to Tulum and the Yucatan Peninsula.
Best Family-Friendly Resorts in Tulum
FAQs
Q: Is travel insurance necessary for a trip to Tulum?
A: While not mandatory, having travel insurance when traveling abroad is always a good idea. This can protect you from unexpected expenses related to medical emergencies, trip cancellations, or lost luggage.
Planning a family vacation? Don't forget to protect your loved ones and your investment with travel insurance from Insubuy.com. Here are some key reasons to choose Insubuy.com for your travel insurance needs:
Comprehensive Coverage: Insubuy.com offers tailored policies for various needs, including medical emergencies and trip cancellations.
Competitive Pricing: Find the perfect balance between coverage and affordability with Insubuy.com's range of plans.
Easy Online Process: Get a quote, compare plans, and purchase a policy effortlessly through their user-friendly website.
Trusted Reputation: Rely on Insubuy.com's years of experience and exceptional service in the travel insurance industry.
Secure peace of mind for your family vacation by choosing travel insurance from Insubuy.com today.
Q: How long is the travel time from Cancun International Airport to Tulum?
A: The travel time from Cancun International Airport to Tulum is approximately 1.5 to 2 hours, depending on traffic conditions and your chosen mode of transportation.
Q: Are there any other airports near Tulum?
A: Apart from Cancun International Airport and Cozumel International Airport, there are no other airports near Tulum. The future Tulum Airport (TUY) will be the closest once operational.
Q: What are the best things to do in Tulum with kids?
A: Some of the best things to do in Tulum with kids include visiting the Tulum Ruins archaeological site, relaxing on the beautiful beaches, exploring the vibrant downtown area, and taking day trips to nearby attractions like cenotes and eco-parks.
Q: What is the most economical option for airport transportation?
A: The cheapest way to get from the airport to Tulum is by taking the ADO bus. However, this option may be less convenient for families with young children or lots of luggage.
Conclusion
In conclusion, the best airport for Tulum is currently Cancun International Airport, thanks to its wide variety of flight options and easy access to the area. As for transportation, consider your family's preferences, budget, and travel style when choosing between ADO buses, private transfers, shared shuttles, or rental cars. No matter which options you choose, Tulum's beautiful beaches, fascinating history, and vibrant
culture await you and your family for an unforgettable vacation experience. Don't forget to pack your sense of adventure, and be sure to check out our other articles for more helpful tips and advice on exploring this stunning region:
Safe travels and enjoy your family adventure in beautiful Tulum, Mexico!